Learn more about the differences between our Mercedes-Benz cars and the competition
Here at Mercedes-Benz of Greensboro, we pride ourselves on serving drivers who refuse to compromise when it comes to their next car. In fact, if you're looking for the best of the best, the very cream of the crop in new luxury cars for sale near High Point and Burlington, NC these days, we'd say look no further than our showroom floor.
However, while we'd confidently assert that our newest Mercedes-Benz sedans, coupes, and SUVs are among the most compelling options in the competitive luxury car market these days, there will always be rivals gunning for their market space. Fortunately, Mercedes-Benz is one of the automotive brands that's always thrived on that competition, pushing its designers and engineering teams to deliver greater and greater vehicles year after year. So, before you commit to one of our new Mercedes-Benz models, we'd encourage you to take a look into our competitive comparisons to see how your dream car matches up against its rivals on the open road.

See how our new Mercedes-Benz sedans fare against their market rivals
Luxury sedans are practically the Mercedes-Benz brand's claim to fame. After all, there's no conversation about luxury cars that doesn't at least include mention of the iconic Mercedes-Benz C-Class. However, there are lots of luxury sedans on the market near the greater Greensboro and Alamance, NC areas, so it's important to compare the strengths of our new Mercedes-Benz sedans against them. Luckily, whether it's the incomparable ride quality that the new Mercedes-Benz E-Class provides with its AIR BODY CONTROL® or the roomy and refined interior of the new Mercedes-Benz S-Class, it seems that our new Mercedes-Benz sedans handily best their competitors at every turn. In fact, even newer models like the Mercedes-Benz A-Class bring more to the table than comparable luxury cars with a tech-focused approach to driver convenience.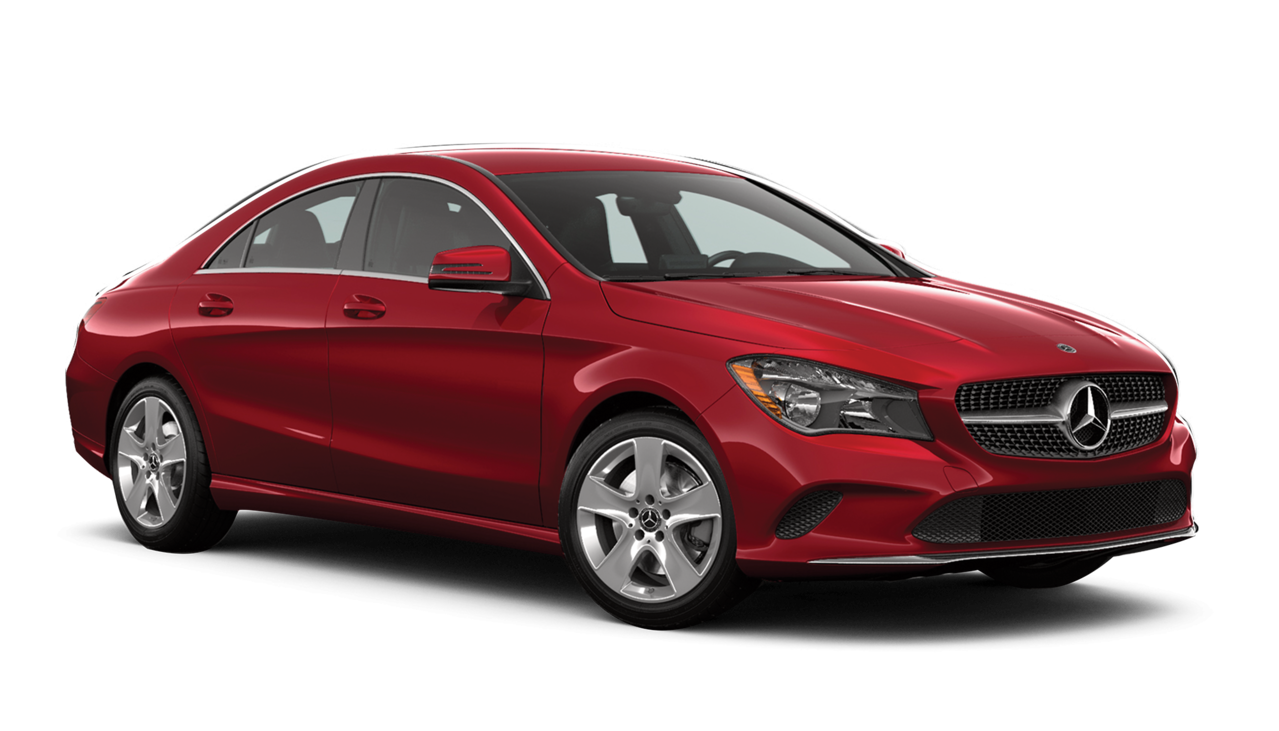 Explore some of the advantageous points about owning a new Mercedes-Benz Coupe in the Greensboro, NC area
Here in North Carolina, we're fortunate to live in a state with great driving conditions most of the year, and plenty of outstanding destination to visit as well. So, what better way to enjoy your time on the road than with a new Mercedes-Benz Coupe? From the compact and agile Mercedes-Benz CLA Coupe to the aggressive and sporty Mercedes-AMG GT , Mercedes-Benz Coupe are bound to catch your eye and make you look forward to your time behind the wheel once again.

Discover why drivers from Alamance to High Point, NC prefer new Mercedes-Benz SUVs over other luxury SUVs
Luxury SUVs easily represent one of the most competitive segments in the automotive industry today, but few can even hold a candle to the new Mercedes-Benz SUVs that grace our showroom floor here in Greensboro. From the iconic new Mercedes-Benz G-Class to the sporty Mercedes-Benz GLE, our new Mercedes-Benz SUV portfolio provides premium design and ample utility for your travels around the greater Burlington and High Point, NC areas. And with capabilities like 4MATIC® all-wheel drive, there's almost nothing that Mother Nature can throw your way that you won't be able to handle.
Put our latest Mercedes-Benz models to your personal test today!
Now, it's all well and good to see how our new Mercedes-Benz SUVs, coupes, and sedans fare against the competition on paper, but when you're ready to take them out on the road and see how they perform firsthand, we'll be ready and waiting for you. Make a trip to Mercedes-Benz of Greensboro to test drive some of our latest Mercedes-Benz models today.