Tire Center - Mercedes-Benz of Greensboro
Tires. The only part of your vehicle that's supposed to touch the ground, are often forgotten about. Tires are essential for helping ensure that your vehicle has proper traction. Don't run the risk of cruising with shoddy tires, get them checked out! Whether you're considering a new set of tires in preparation for the change of season or you're looking to replace some worn-out tires, drivers can look to the Mercedes-Benz of Greensboro service team for assistance!
Signs your tires may need to be changed
There's an array of signs that can indicate your tires may require a change. From toe tire wear to camber tire wear, center tire wear, cupping tire wear, and edge tire wear - drivers can look for a host of signs to indicate poor tire status. The easiest way to determine the health of your tires is by performing a simple penny test. Take a penny, turn it upside down, and then place it between your tire tread. If the top of Lincoln's head is obscured, it means your tires probably have enough tread. However, if the top of Lincoln's head is visible, it can indicate that your tread is worn-out! With worn-out tread, drivers can run the risk of cruising with less than ideal traction. This can be dangerous in varied weather conditions (rain, snow, ice, etc...). If you'd like to be certain about your tire condition, drivers can bring in your vehicle and/or set of tires that you're curious about to the Mercedes-Benz of Greensboro service team!
Come Discover Our Tire Center here at Mercedes-Benz of Greensboro
Our dealership does an excellent job of supplying new Mercedes-Benz and pre-owned inventory. In addition to auto repair Greensboro drivers need, and car parts Greensboro drivers use themselves, we also offer a tire center.
Why Buy Tires From Mercedes-Benz of Greensboro?
For all your tire needs, make sure you browse our wide selection of some of the most popular brands around, including Continental, Pirelli, Dunlop, Michelin, and much more. We offer competitive pricing and the perfect fit for your custom Mercedes-Benz. We provide expert installation, so you know your tires are on good and tight. That's not all; we also offer road hazard coverage on certain eligible tires in case of nails, glass, or other potentially dangerous objects.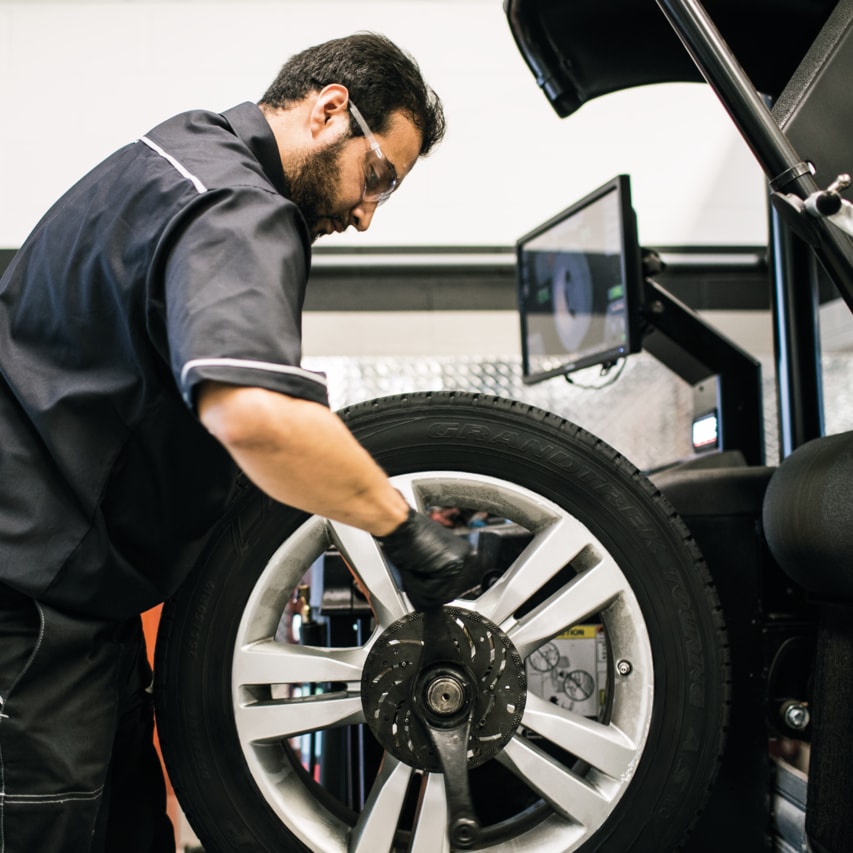 Schedule Tire Service!
Fortunately for you, we are here for you to schedule service whenever you need a new tire or tire service. We are a warm and friendly staff who supplies excellent tire repair Mercedes-Benz North Carolina drivers have come to know and love.
Hours
Monday

8:30am - 6:00pm

Tuesday

8:30am - 6:00pm

Wednesday

8:30am - 6:00pm

Thursday

8:30am - 6:00pm

Friday

8:30am - 6:00pm

Saturday

9:30am - 4:30pm

Sunday

Closed